Save data automatically
Protect all your files.
Buy Now
Download now
For Windows
Backup and restore data with Langmeier Backup 10
With a few mouse clicks the backup program backs up the complete computer, documents, pictures and files, all emails and databases. Thanks to 1:1 file backup, you can restore all files immediately without going through the backup program..
What are the benefits for me?
Backup complete PC continuously and automatically
Restore PC or individual files
Intuitive operation and many setting options
Automatic data backup
Watch the following video by Axel Gerken and learn more about the benefits of Langmeier Backup for your automatic data backup!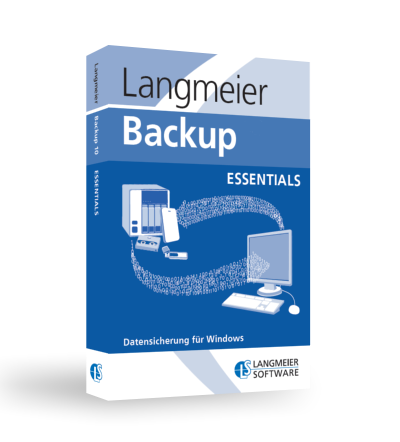 Backup Outlook
Langmeier Backup 10 backup software also supports backing up mailboxes in Outlook so that no important emails or their attachments are lost. Advanced batch commands and script-based automation open interfaces to other applications, such as business applications like CRM or third-party ERP software..
Backup data to an alternate backup medium
Even if the selected backup destination is inaccessible, Langmeier Backup 10 reliably saves data. The data backup is then made to an alternative medium, which can be freely selected. To ensure that the failed backup access to the actual target is also quickly remedied, the system sends a corresponding notification to the administrator. After each backup, the administrator receives the respective backup status via SMS. The respective SMS credit can be topped up as often as desired after logging in at langmeier-software.com. As an introductory offer, each license already includes ten such SMS free of charge.
Protection against ransomware
Ransomware attacks your system as a virus or Trojan, encrypts the data and demands ransom for the password to decrypt the data. There are many cases where people or companies have paid the ransom and still not received the password. If you backup daily with Langmeier Backup, then this cannot happen to you, as you can easily restore the data before the attack.
Prevent data loss and recover data
For successful data recovery create a bootable rescue media. Then, use the backup software to regularly create a hard disk image of their entire Windows operating system and test the recovery regularly..
These are the causes of data loss:
More than 50%: Hardware malfunctions
More than 25%: Operator errors
More than 5%: Software errors
Less than 5%: Malware
Less than 5%: Force Majeure
Following data backup­media used
Business and personal backup to external hard drive
Thanks to its ability to store large amounts of data, external hard drive is suitable for system backup. This way, if the system is infected by a virus, you are well protected.
Business backup to RDX drives
RDX cartridges contain a hard drive specifically certified for data backup. RDX drives are designed to provide many years of service and are arguably the best choice for SMBs and freelancers. Backing up data to RDX drives is no problem thanks to Langmeier Backup..
Business backup to magnetic tape
Thanks to magnetic tape, businesses can back up high volumes of data inexpensively. Tape drives also have the advantage of being readable for up to 30 years.
Business backup to FTP, NAS or the cloud
The advantage of this type of backup is that a business can outsource the setup of the hardware infrastructure and simply buy as much storage as they need. Because of the still relatively low bandwidths of data transfer, initial backups take a long time. The follow-up backups, where only the changes are backed up with Langmeier Backup, are faster in return.
Private backup on USB sticks
Backing up to USB sticks is good for an in-between backup or for a backup while traveling, but it does not replace a full backup.
Backup open or locked data
The backup program Langmeier Backup can easily backup open data. An example would be backing up Outlook while it is open and in use. Another example would be backing up databases open on your system.
Rapid computer disaster recovery
The backup program Langmeier Backup 10 optimizes the backup of memory images: To restore individual files, images, i.e. complete images of partitions or entire disks, can be mounted as a drive. After a Windows system restore, these can now be imported without system repair. Even hidden partitions are visible in Langmeier Backup Version 10 and can be backed up. In the bootable rescue media, the network is configurable and can be searched for computers and shares..
Excellent backup software
Langmeier Backup is the multiple award-winning software for data backup.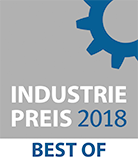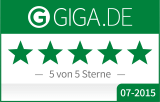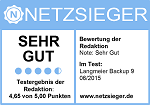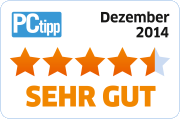 Save data automatically
Protect all your files.
What backup types are supported on Langmeier Backup
Basically, all known methods of backup are supported on Langmeier Backup:
With the backup according to grandfather-father-son principle or generation principle you can, for example, also restore data from the day before yesterday, because they create full backups daily according to a scheme, but do not overwrite them again immediately on the following day. With Langmeier Backup, this principle is built into the software, making it easy to implement.
The incremental backup, at Langmeier Backup the default setting and a "backup by generation principle light" creates a full backup at the beginning and then only backs up the data that has changed since the last backup.
With the differential backup you use multiple backup disks. First you create a full backup, in the following days you back up on other disks only the data that has changed since the last full backup..
You can also create a full backup or complete backup every time with Langmeier Backup. To do this, you just need to uncheck "Back up changed files only" in the options..
Langmeier Backup can also perform their backup as real-time backup, also called hot backup. In the backup program options, create a backup schedule and select the appropriate option..
Software Version History
You want to know in more detail what changes have been made in Langmeier Backup for which version? Read our software version history here.
Backup Essentials
€49 per year
Select
Recommended
Backup Business
€59 per year
Backup on Windows 10, 8, 7

Cancelable at any time

Professional user­interface

DSGVO-compliant encryption

Live guard against ransomware

For up to 3 computers
Select
Server Essentials
€119 per year
Backup on Windows Essentials Server 2019, 2016, 2012

Cancelable at any time

Professional user­interface

DSGVO-compliant encryption

For 1 server
Select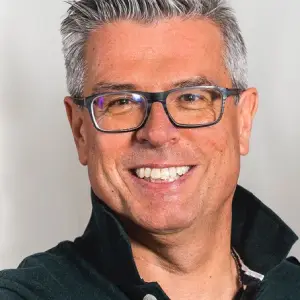 Easy to use and without a lot of bells and whistles. Switching to Langmeier Backup was the right decision."
Roland Kümin
Top 100 Digital Shapers by BILANZ
Top Distributors
We work with the best German-speaking distributors to sell our software.